To meet the ever-growing desire of people to have more inclusive recreational and educational opportunities, Hope has focused efforts on maintaining and expanding programs throughout Alaska. Community members are invited to participate in the activities offered through our various community centers and programs. Each center offers social and educational activities with an emphasis on the discovery of gifts and personal passion.
For more information, we invite you to contact the individual program you are interested in.
---

The Community Engagement Program includes community-based adult and kids activities, classes, and events. We partner with members of the community to offer educational classes such as photography, ceramics, music, dance, cooking, technology, adult exercise, nutrition, and more. Click here for a current calendar of community-based events. Summer camps are available for kids and teens.
For more information, call 907-433-1700. Follow our Community Engagement Program on Facebook for events, activities, stories, photos, and more content related to our community-based programming.
Hope Studios is an art studio that provides artists the space and opportunity to create, while allowing them to explore their form of self-expression through different mediums. Through an inclusive, collaborate approach to the arts, Hope Studios produces a wide range of joyful and colorful artwork that has been exhibited throughout Anchorage and is sold in our adjoining Gallery.
The art produced by the Hope Studios artists is shared, shown and sold in many different venues, including our Gallery. The Gallery is open daily to the public and is a great place to look for unique gifts and fine art. We feature upcycled furniture, one of a kind wall art, jewelry, greeting cards, clothing, and other creative things.
---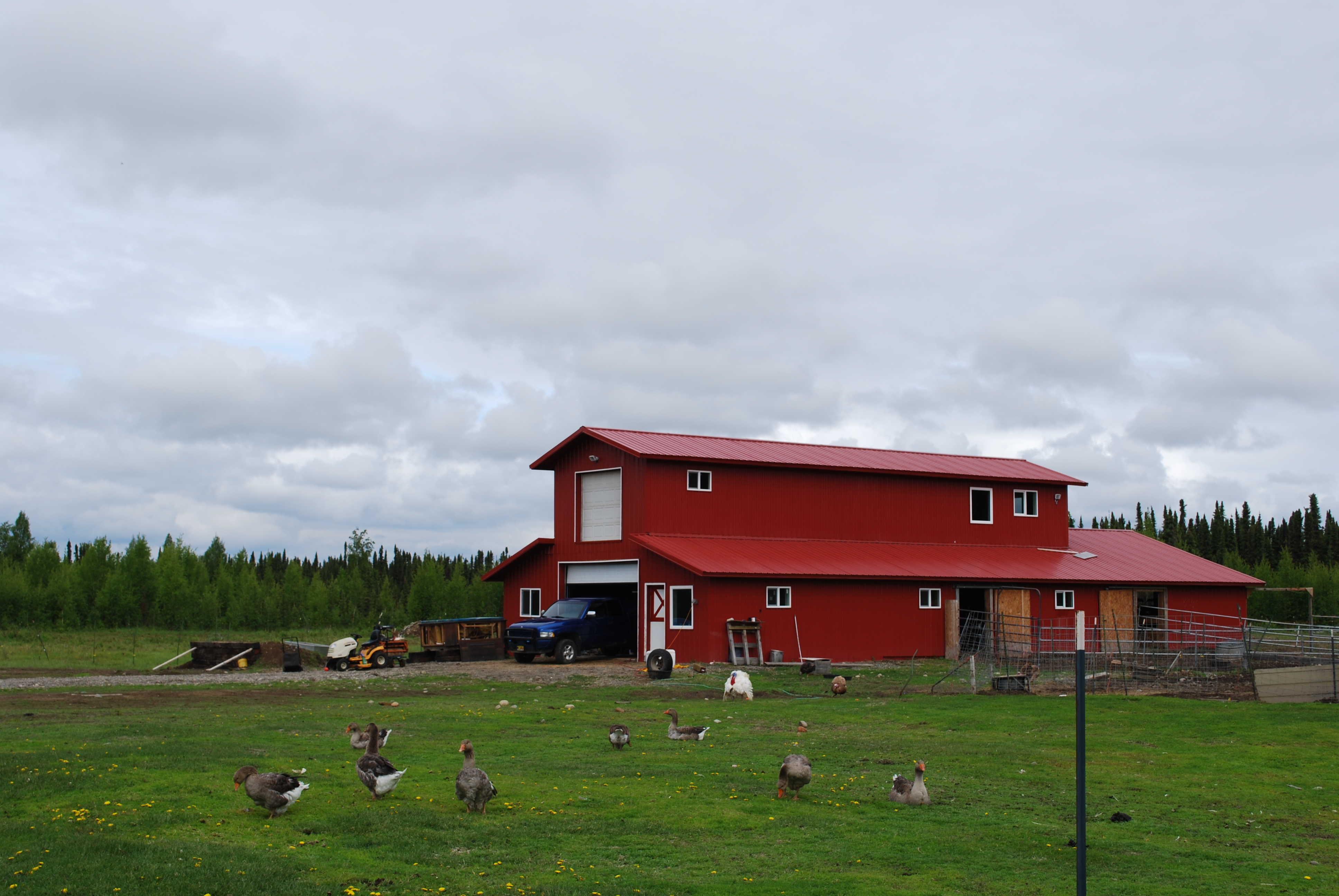 At Hope we recognize the importance of nature, culture, and outdoor activities such as hunting, fishing, trapping, and other subsistence pursuits. These opportunities are incorporated into support plans as requested by support recipients and their families. The Willow Ranch is an example of Hope providing opportunities for people experiencing disabilities to actualize their dreams. Situated on 70 acres with an infrastructure that supports hunting, fishing, trapping, animal husbandry, gardening, wood-working, mechanics, raising and selling livestock, and many other aspects associated with living off the land in a rural environment, the program promotes self-sufficiency, independence and full lives.
---
The Kenai Community Center is home to all of Hope's Kenai Peninsula recreation and educational activities. Programs include community-based activities such as cooking, art, gardening, boxing, fitness, self-defense classes, hunting, fishing, and more. Community classes and groups meet weekly, Monday through Friday.
For more information, call 907-260-9469. Follow our Kenai Community Center on Facebook for events, activities, stories, photos, and more content related to our community-based programming.
---
With collaboration and partnership with founding advocates, families, community sponsors, Hope has a 20-acre Intentional Neighborhood on the Kenai Peninsula, including six homes and a central clubhouse-style gathering place. Members living withinin this neighborhood share the common philosophy of enjoying a country lifestyle while having daily access to their greater community around them. Growing plants, raising a garden, animal husbandry, and country walks are all examples of activities to do around the homes, and attending church services, shopping, and going to the movies are examples of activities the individuals are able to enjoy in the greater community.
---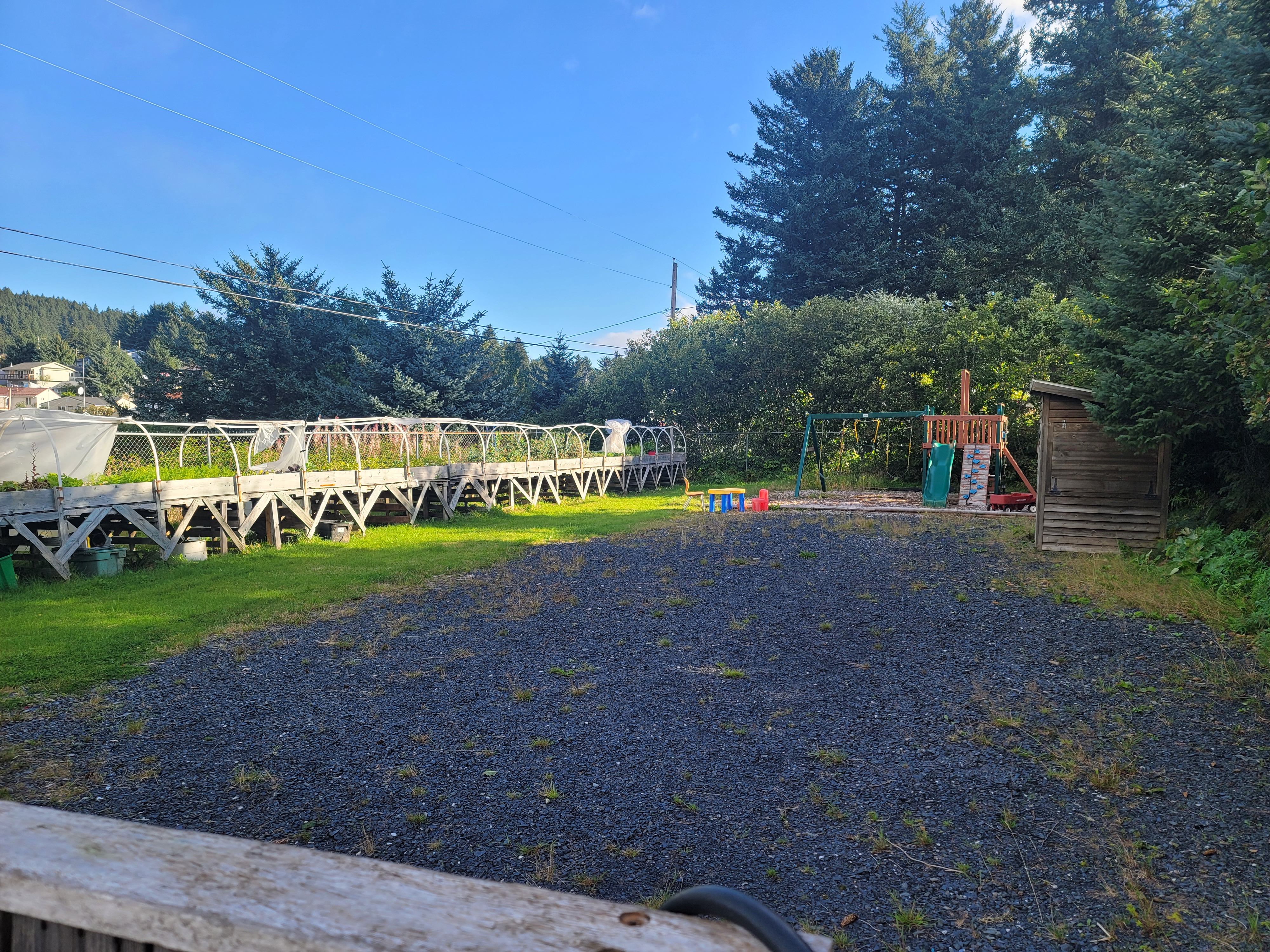 Our Adult Recreation Program in Kodiak runs year-round, Monday through Friday. It includes a wide array of community-based activities and overnight hunting and fishing trips.
The children's program, Little Bears, operates after school and in the afternoons when school is not in session. It focuses on helping kids learn and practice appropriate social skills, assisting with homework, and any specific family-directed goals. Field trips provide the children opportunities for community involvement and ways to practice the skills they have learned.
Community members and organizations in the Kodiak area are welcome to rent our recreation center for private parties, community activities, or other group gatherings. The center is available to rent Monday - Friday from 8am - 12pm, and weekends from 8am - 10pm.
For more information, call 907-512-2500. Follow our Emerald Island Recreation Center on Facebook for events, activities, stories, photos, and more content related to our Kodiak rec center.
---
---