Imagine

•

Explore

•

Create

•

Discover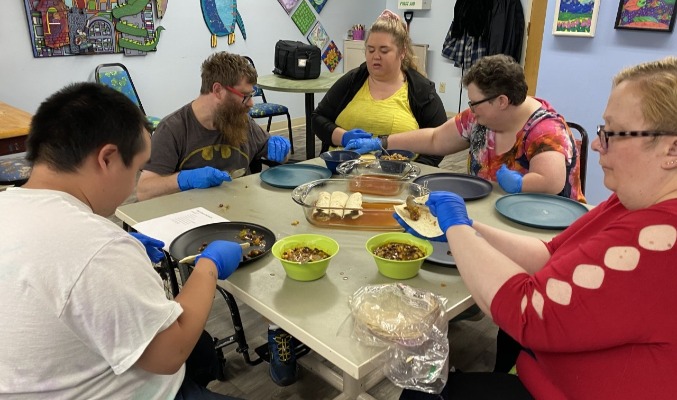 Our Community Engagement Center provides accessible and inclusive opportunities for people of all ages and abilities through recreational and skill-building activities. Our team leads a wide array of activities and supports that promote personal growth through skill-based recreational activities to encourage new personal and social discoveries.
Children are invited to our new after-school program that hosts engaging activities such as cooking classes, bowling, and community exploration. Click here to view the weekly schedule, and use the contact information below to inquire or sign up.
People ages 18 and older are invited to our adult programming, which includes daily classes and activities such as fitness, photography, baking, bowling, and more. Click here to view the weekly schedule, and use the contact information below to inquire or sign up.
Community members are invited to participate in all activities offered at the center. Fees may be associated with activities and events. To learn about fees and funding options or for more information, please contact the Community Engagement Center at 907-433-1700 or discoverycenter@hopealaska.org.
---
Hope Studios
Artists within the community who experience a developmental disability often do not have an avenue or opportunity to express themselves artistically. Hope Studios mission is to provide artists the space and opportunity to create, while allowing them to explore their form of self-expression through different mediums.
The collaborative process allows people to be creative in a free and flexible way, working together as a team to create finished pieces. The group setting allows a space for artistic ideas to be shared and friendships to naturally blossom.
Hope Studios is fully accessible to all ages and abilities. The studio team utilizes technology and creativity to foster the opportunity for any artist to create.
The art produced by the Hope Studios artists is shared, shown and sold in many different venues, including our Gallery, local craft fairs, art shows, conferences, and art events. The Hope Studios Gallery is open daily to the public and is a great place to look for unique gifts and fine art. We feature upcycled furniture, one of a kind wall art, jewelry, greeting cards, clothing, and other creative things.
See what's happening at www.facebook.com/HopeCommunityEngagementProgram.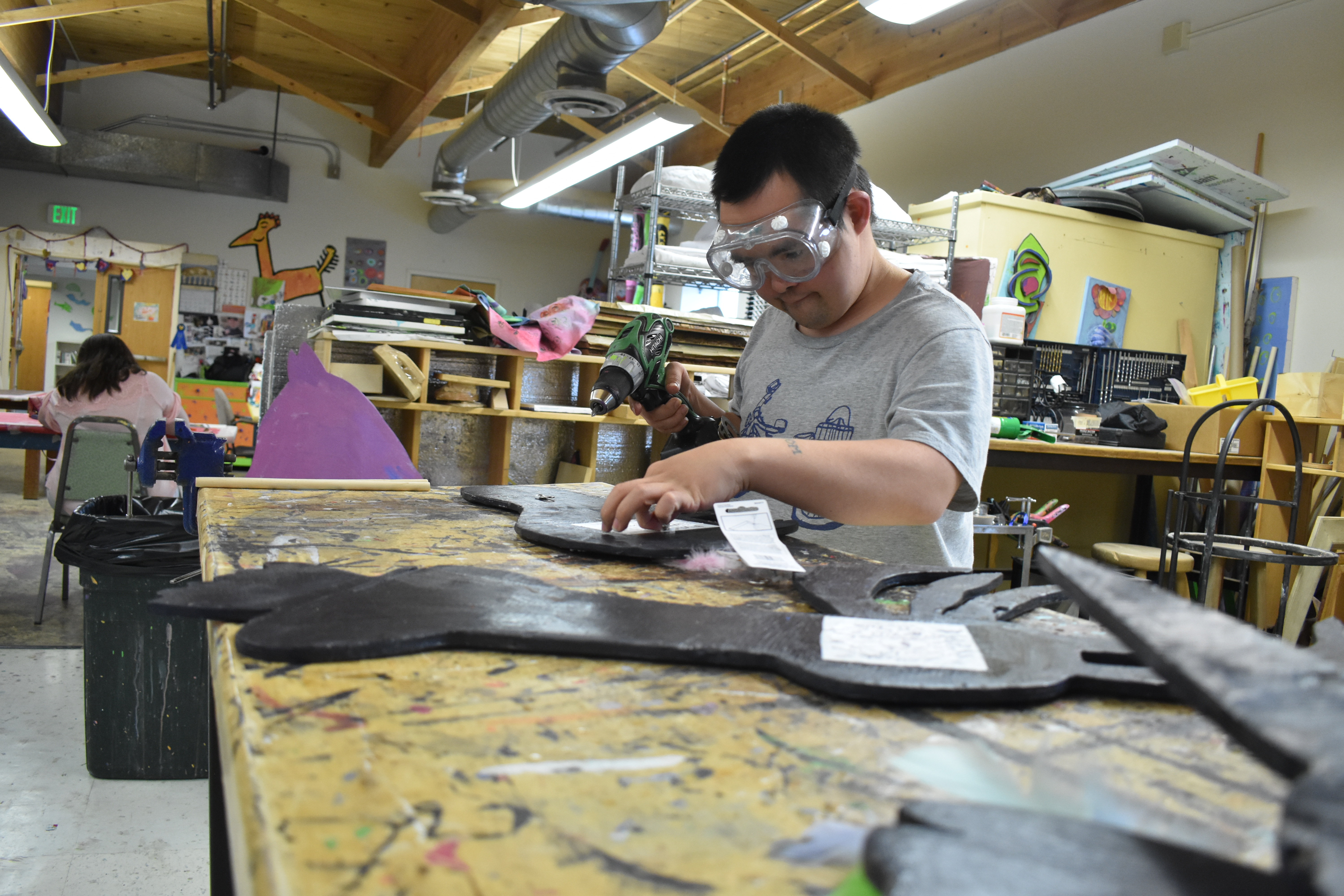 Zoo Days Stuffed Animals - Click here to purchase a zoo animal.
Hours and Location
650 W. International Airport Rd. Anchorage, AK 99518
Hope Studios — Monday–Friday, 9:00am - 5:00pm
Hope Studios Gallery — Monday–Friday, 10:00am - 4:00pm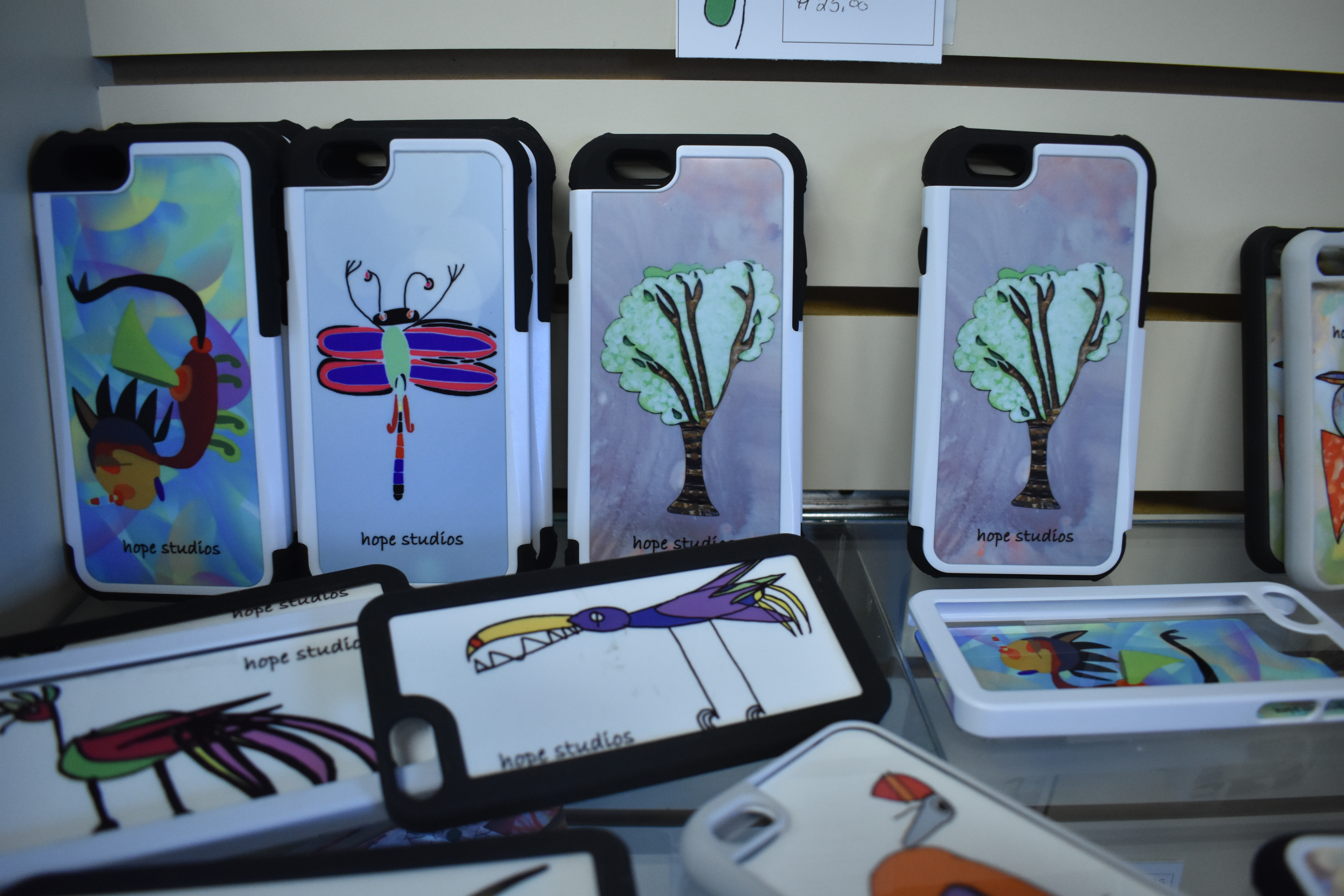 Stay connected on Facebook.
---