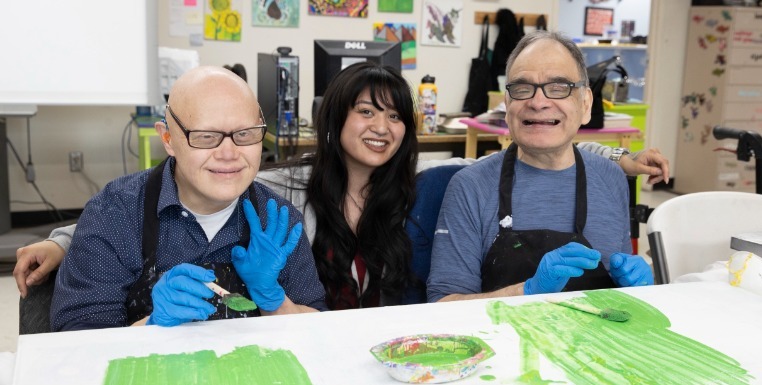 Are you right for us?
Are you passionate about making your community a better place? Are you compassionate and caring? Then what could be more worthwhile than positively impacting the lives of others? If you want to find purpose through service to others, you've come to the right place.
Are we right for you?
We are a value-based organization that believe in equality for all people—whether you experience a disability or not—everyone has the right to life, liberty and the pursuit of happiness. Our Beliefs, Values, Mission, Vision and Expectations apply to everyone at Hope, not just those who choose our supports. Learn more about Hope's history and mission.
We offer competitive wages, comprehensive health and PTO benefits, a healthy work-life balance, and a supportive corporate culture.
Alaskans voted Hope Community Resources, Inc. as the 2022 'Best of Alaska' Assisted Living business.

Equal Employment Opportunity
We are an equal opportunity employer. Qualified individuals are considered for employment without regard to race, sexual orientation, color, religion, sex, national origin, age, marital or changes in marital status, veteran status, medical condition, disability or handicap.
If you need more information or have additional questions regarding employment at Hope, please contact [email protected] or call Human Resources at 907-561-5335 or 1-800-478-0078.
---