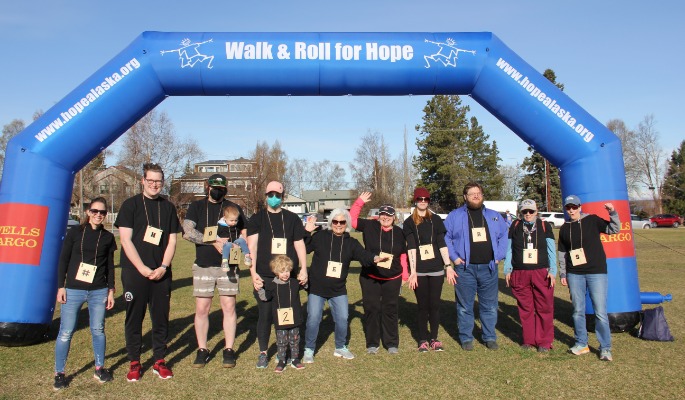 Helping a person access a full life and supporting them to live their dreams is really what Hope's service philosophy is all about.
How we can Help
The journey to accessing services or information about services can feel overwhelming and confusing. We try to minimize the stress and strain on families by providing caring people who will listen, be supportive and assist in advocating for you or your family member's needs.
Our New Services team is here to assist families seeking information, resources, support, and services. We understand that people and their families are the true experts in what supports they need, and our team can assist in connecting you with community resources, providing options for care and support, assisting with future-planning, and much more.
Who to Contact
If you are new to disability services we encourage you to take advantage of the Developmental Disabilities Resource Connection (DDRC). The DDRC assists people in learning what is required to meet the state law definition of developmentally disabled, navigating the eligibility process, and understanding what services, other than Medicaid waiver supports, may be available. This program is funded through the State of Alaska, Department of Health and Social Services. For those in need of assistance in applying for developmental disability determination, completing a registration and review form for the IDD waiver, or require other supports and/or assistance in applying for state funded grants and/or programs please contact the Developmental Disabilities Resource Connection.
Families who are already eligible for services can contact Hope's New Services Team directly by email at [email protected] or by phone at 907-433-4897. We look forward to helping you navigate the road to ensure you and/or your family member has a successful journey in securing the services and supports desired.
Eligibility and Funding Resources
The State of Alaska's website regarding Intellectual and Developmental Disabilities waiver eligibility is an excellent resource.
All of Hope's services and supports are personalized. Given the opportunity, Hope will work towards meeting the needs of most people requesting services. The following supports are just a few of the offerings that can be uniquely designed to support a full life.
New Services: Explore services that are available to you with the assistance of our knowledgeable staff.

Statewide Activities & Programs

: Accessible and inclusive activities such as subsistence, art, media, theatre and camps that promote personal growth and encourage the discovery of personal gifts.

Statewide Community Living Options

: Live, learn and grow in your chosen environment with individualized assistance in daily living activities.

Behavioral & Mental Health Supports

: Work with a highly qualified team to meaningfully increase indepedence and community inclusion.
---