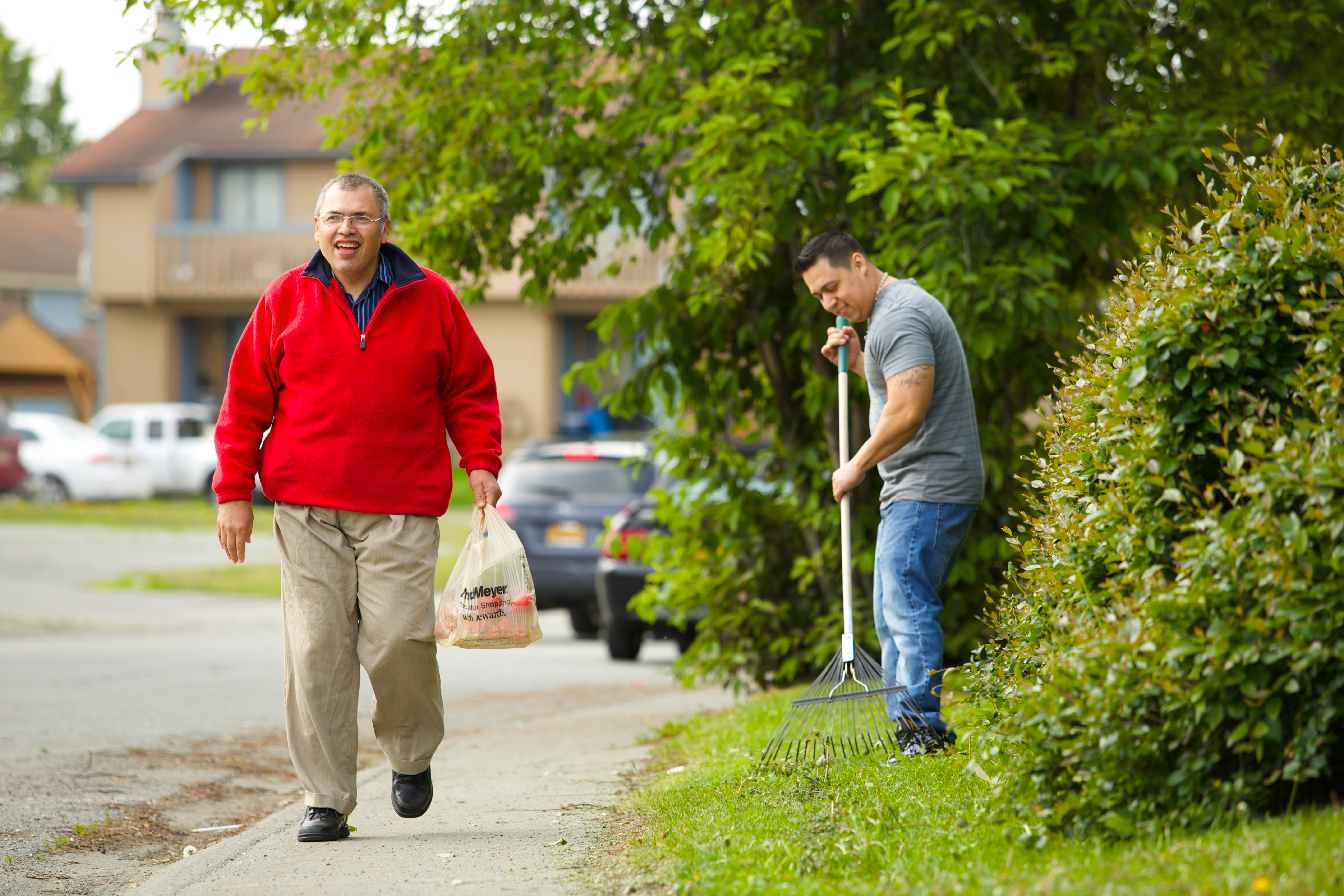 Community living supports offers children and adults the assistance they need to live in and participate in the community of their choice. Hope offers the following services through community living.
In-Home Supports
Sustain a healthy, thriving family through unique supports provided in your home.
Supported and Independent Living
Live, learn, and grow in your chosen environment with individualized assistance in daily living activities. We currently have openings in unique living enviornments in Anchorage, Kenai, and Kodiak. More information is available by contacting New Services at 907-433-4897.
Intentional Neighborhoods
Environments chosen by people who share a common vision of living, learning and recreating together. Hope has approximated these intentional communities through its subsistence-focused home in Bristol Bay and the Willow Ranch, as well as a new intentional neighborhood on the Kenai Peninsula. The Kenai Intentional Neighborhood is focused on a country lifestyle that brings folks together to share resources and to create opportunities for microenterprises.
Foster Care
Supports children and adults in loving family settings when residing with their own family is not a viable option.
Family Habiliation

Like Day Habilitation but instead of learning social skills in a community setting, individuals learn skills in a family setting. Family Habilitation is a voluntary service that supports children under the age of 18 to learn life skills. Although goals are chosen on an individual basis, the skills of house hold chores, food preparation, money management, and living peacefully with house mates are cornerstones of Family Habilitation. It is truly a valuable resource for families and children/young adults to learn and grow.
Respite
Offers short-term care for your family member, utilizing trained professionals.
---