Sparks at the Park
A Kick Sled Experience at the Park Strip
Saturday, February 25, 2023
11:00am - 5:00pm
Park Strip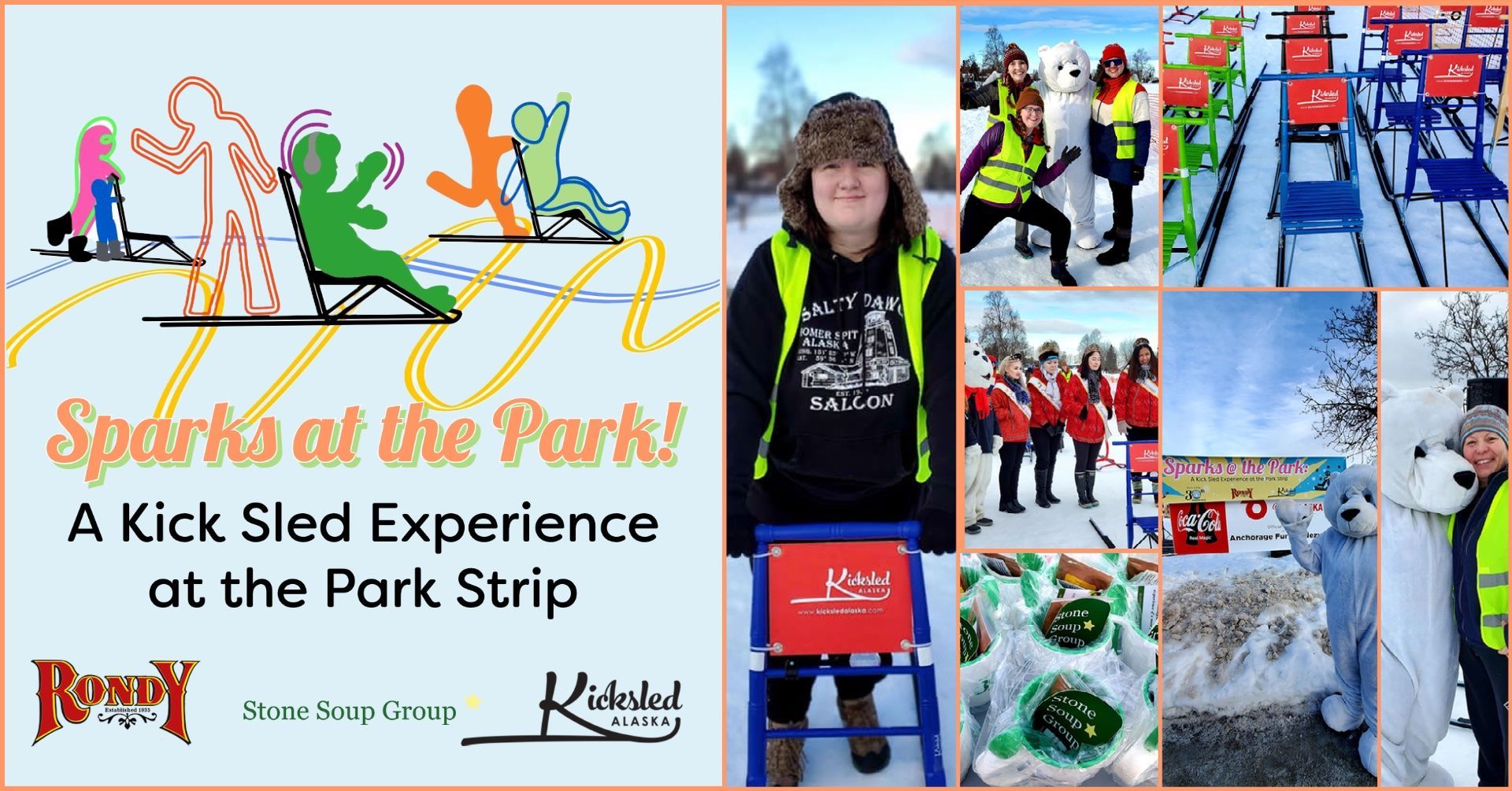 Stone Soup Group has partnered with Kicksled Alaska and Fur Rondy for our second annual Sparks in the Park Kicksled Fundraiser event!
During Rondy 2023 on Saturday, February 25th, Stone Soup Group will host an inclusive kick-sledding event called Sparks in the Park! This trendy Nordic winter sport activity is for kids and adults of all ages and all abilities.
Join as an individual or part of a team, and compete in friendly competition for a cause.
Purchase tickets today!
---
Directions to Park Strip
---