Hope offers intentional neighborhoods, which are environments designed and chosen by people who share a common vision of living, learning and recreating together. These intentional communities exist through a community-oriented neighborhood on the Kenai Peninsula that focuses on a country lifestyle and brings folks together to share resources, and our subsistence-focused home at our Willow Ranch that provides opportunities for people experiencing disabilities to live a rural lifestyle.
---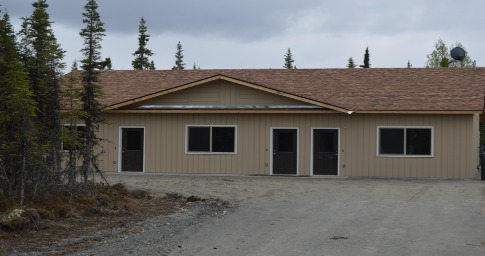 Hope has worked diligently alongside founding advocates, families and community sponsors for more than five years to establish an Intentional Neighborhood on the Kenai Peninsula. The neighborhood is located on 20 acres between Sterling and Soldotna and is comprised of six homes, a club house-style gathering place, and eventually a barn and greenhouse will be added in the near future. Each home has one Resident Manager who supports two community members.
Members living withinin this neighborhood share the common philosophy of enjoying a country lifestyle while having daily access to their greater community around them. Growing plants, raising a garden, animal husbandry, and country walks are all examples of activities to do around the homes, and attending church services, shopping, and going to the movies are examples of activities the individuals are able to enjoy in the greater community.
The Kenai Intentional Neighborhood recognizes the vital need and drive for a person to find a place to belong. Equal, valued, and secure membership in our Neighborhood is a prime goal and directive. The importance and necessity of assisting others as needed and requested is a fundamental purpose within the Neighborhood.
---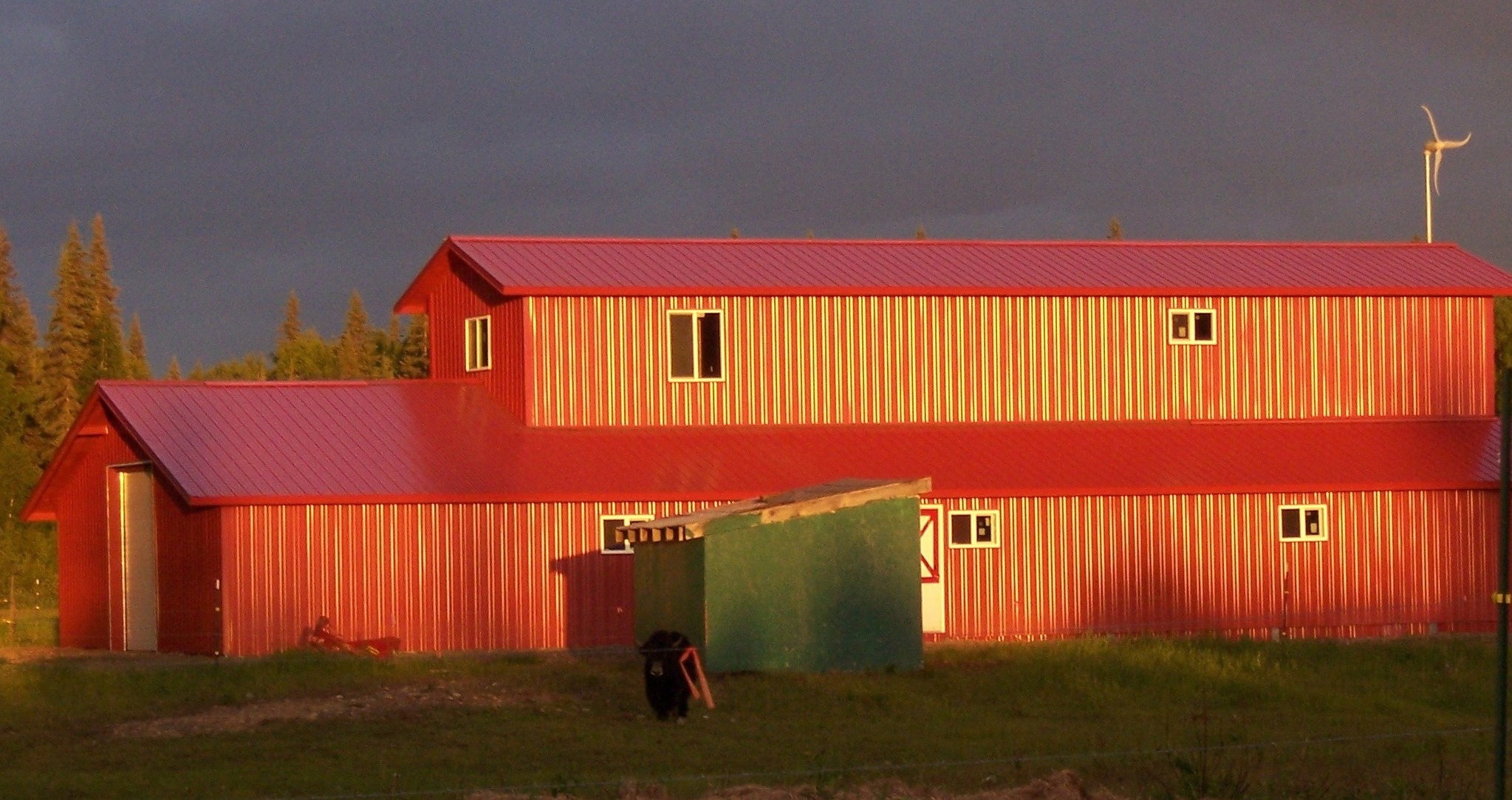 The Willow Ranch is an example of Hope providing opportunities for people experiencing disabilities to actualize their dreams. Over a decade ago, several individuals expressed an interest in moving away from urban living and wanting to experience a rural lifestyle. We listened and found an opportunity to purchase land near Willow.
The Willow Ranch is currently home to four men who love living a rural lifestyle, complete with opportunities to interact with and care for a variety of animals, experience the great outdoors, and learn skills specific to living "off the land." Livestock being raised and cared for include yaks, chickens, geese, turkeys, lambs and horses.
Situated on 70 acres with an infrastructure that supports hunting, fishing, trapping, animal husbandry, gardening, wood-working, mechanics, raising and selling livestock, and many other aspects associated with living off the land in a rural environment, the program promotes self-sufficiency, independence and full lives. Benefits of the program are endless. We have seen a marked decrease in challenging behaviors and significant increases in social interactions, communications and feelings of self-worth. The program is uniquely Alaskan and is a great resource for all Alaskans who experience a disability.
Originally the Ranch consisted of one house with a couple of small outbuildings and utilized power from a generator operating on fuel oil. A grant was secured to bring in solar and wind power that dramatically reduced our dependency on fuel. Over the years, as we've expanded the program, we've built a large barn, a work building, a small saw mill, a duplex and a single-family home.
Thanks to generous donations from the community and volunteer efforts from Northern Powerline Constructors, the Willow Ranch gained electricity in 2019. Northern Powerline Constructors installed a mile-long run of 21 poles and electric cable, benefitting not only Hope but our neighbors in the area.
We continually seek financial support to maintain and enhance this project. If you'd like to support the continued accomplishments of the Ranch, make a donation and designate your gift to the Willow Ranch.
---