51st Annual Walk & Roll for Hope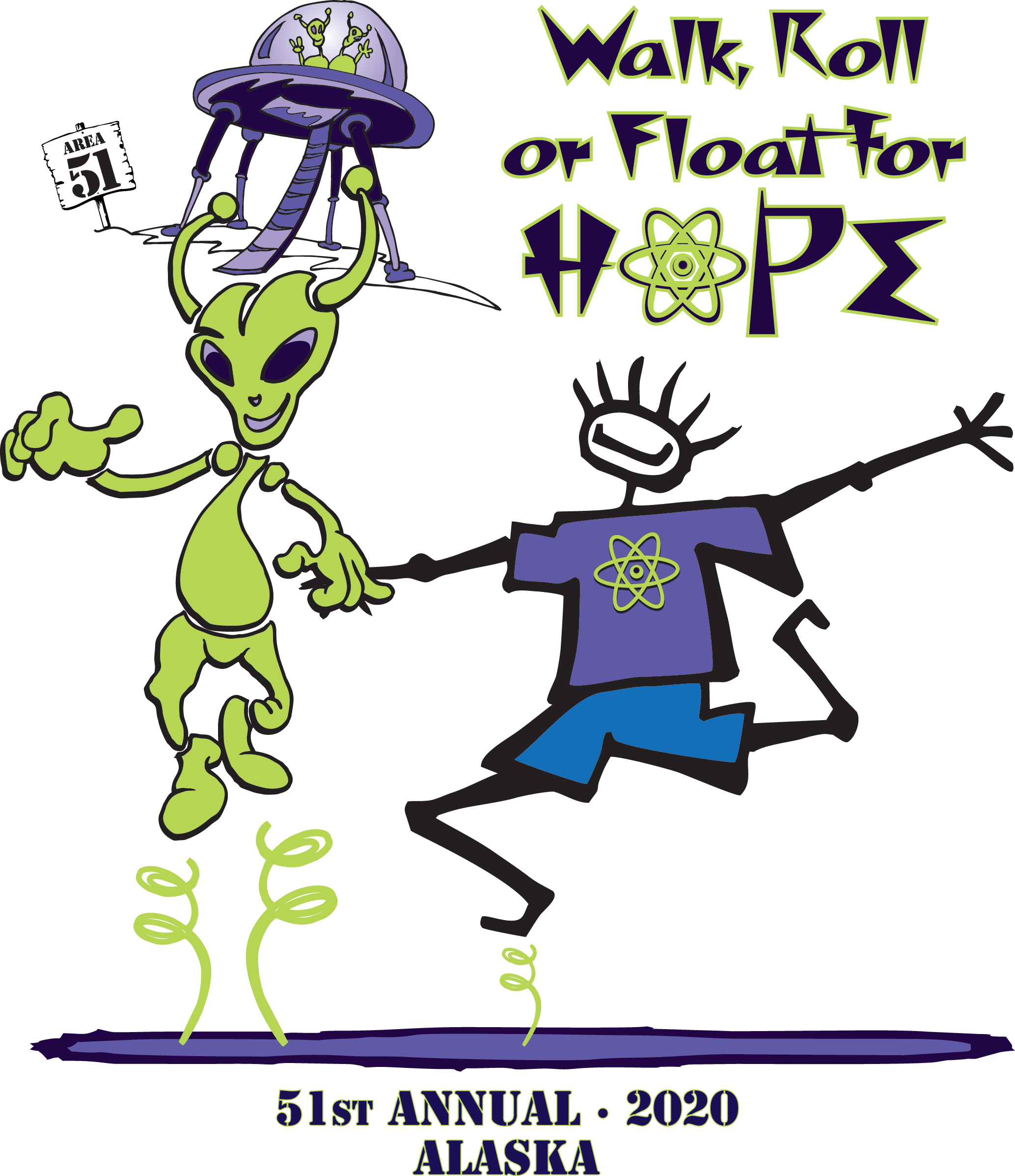 In response to the COVID-19 outbreak, Hope Community Resources is working hard to protect our community, while trying to meet the needs of the individuals and families who choose our supports.
In accordance with the guidelines and recommendations from the CDC, we have made the decision to turn the 51st Annual Walk & Roll for Hope, which was scheduled for Saturday, May 2, into a virtual walk.
The Walk & Roll for Hope has been a vital source of revenue for Hope for the last 50 years. It has raised essential funds to augment the ever-growing unfunded programmatic needs that are fundamental to the continuation of quality programs and services at Hope.
The social distancing and hunker down orders are taking a toll on service delivery to individuals and families, creating an uncertain future for agencies, such as Hope, who provide direct care to a vulnerable population.
In the spirit of this Alaskan tradition, we hope that you will choose to continue your support and participate electronically this year at https://secure.qgiv.com/event/51walkforhope/ or make a pledge at https://secure.qgiv.com/event/51walkforhope/donate/. If you've already registered, we hope this won't stop your momentum and you'll keep on fundraising.
Your participation, more than ever, is crucial in helping to provide much-needed funds to stabilize and maintain services to Alaskans who experience either an intellectual, developmental or other physical disability, a traumatic brain injury or a mental health challenge in these uncertain times.
The Walk & Roll for Hope web page will have all the details about the virtual event, sales and delivery of t-shirts, contests and more. This is a fun opportunity to practice social distancing, while still engaging your friends and family in a worth-while cause.
And if you want to "seize the moment" today you can make a gift through our website at https://www.hopealaska.org/products/DONATE-QUICK/donatetoday.
Click Here to Register, Join a Team and Fundraise.