Alaska Children's Trust "Rally for Kids"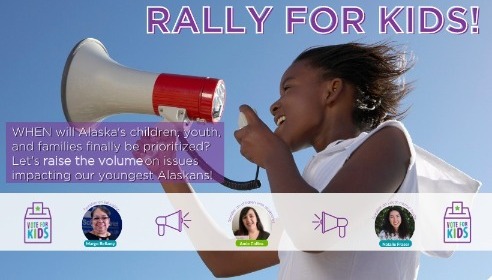 When: 11:00am on Saturday, June 25, 2022
Where: Cuddy Family Park
Join Hope and the Alaska Children's Trust at the Rally for Kids and let's raise the volume on issues impacting our youngest Alaskans and their families!
The Rally for Kids event is this month, and the Alaska Children's Trust has launched a Vote for Kids campaign at their first in-person Anchorage rally since 2019! The Rally and campaign goal is to build momentum around issues related to children, youth, and families, raise community awareness, and get candidates' attention.
For far too long, issues related to children, youth and families have taken a back seat, but we know our communities will never stop fighting for every single child's ability to thrive. Join the Rally for Kids on Saturday June 25th, starting at 11am at Cuddy Park, and be a voice for kids. RSVP on Facebook here.
Together, we'll get loud, find joy and connection, and tell candidates running for office across Alaska to 'Vote for Kids' if they want to get elected this year. The event will feature speakers, interactive art, ways to send messages to candidates, and a whole lot more! Bring a sign or you can make one there!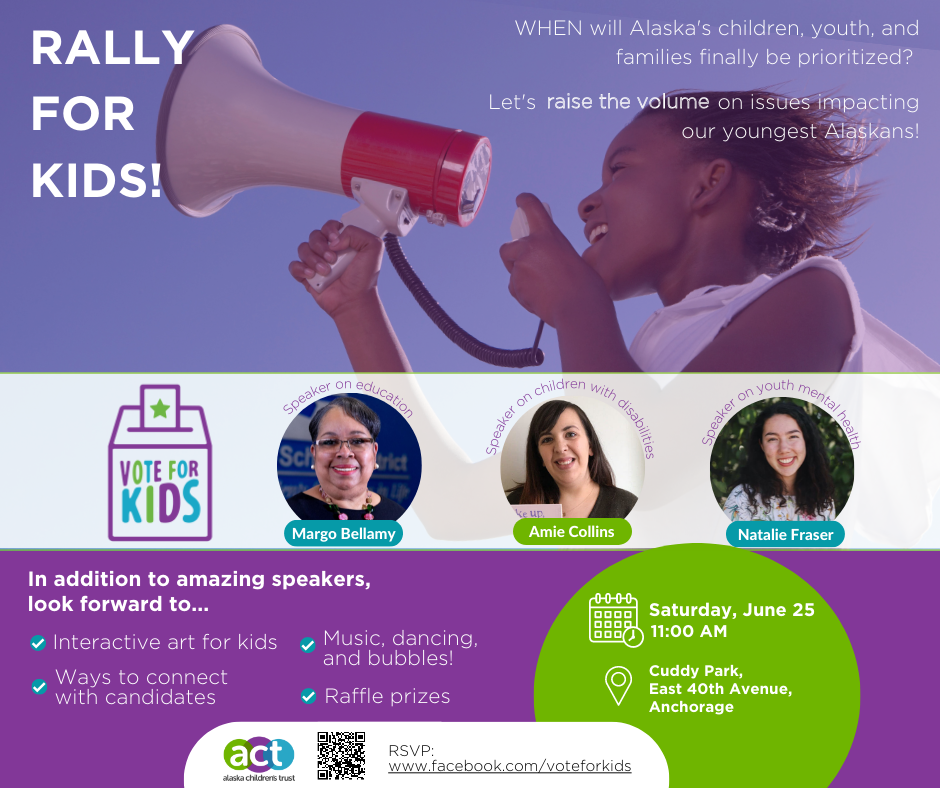 If you're interested in volunteering or want to help in other ways, please email the Alaska Children's Trust's Community Advocate, Naya Indira at nindira@alaskachildrenstrust.org.
---