8th Annual
Disability & Aging Summit
Date:

Tuesday, October 4, 2022 from 8:00am - 4:00pm
Date:

Wednesday, October 5, 2022 from 8:00am - 3:00pm
Location:

Virtual on Zoom or in-person at the Special Olympics Alaska Jim Balamaci Training Center, Anchorage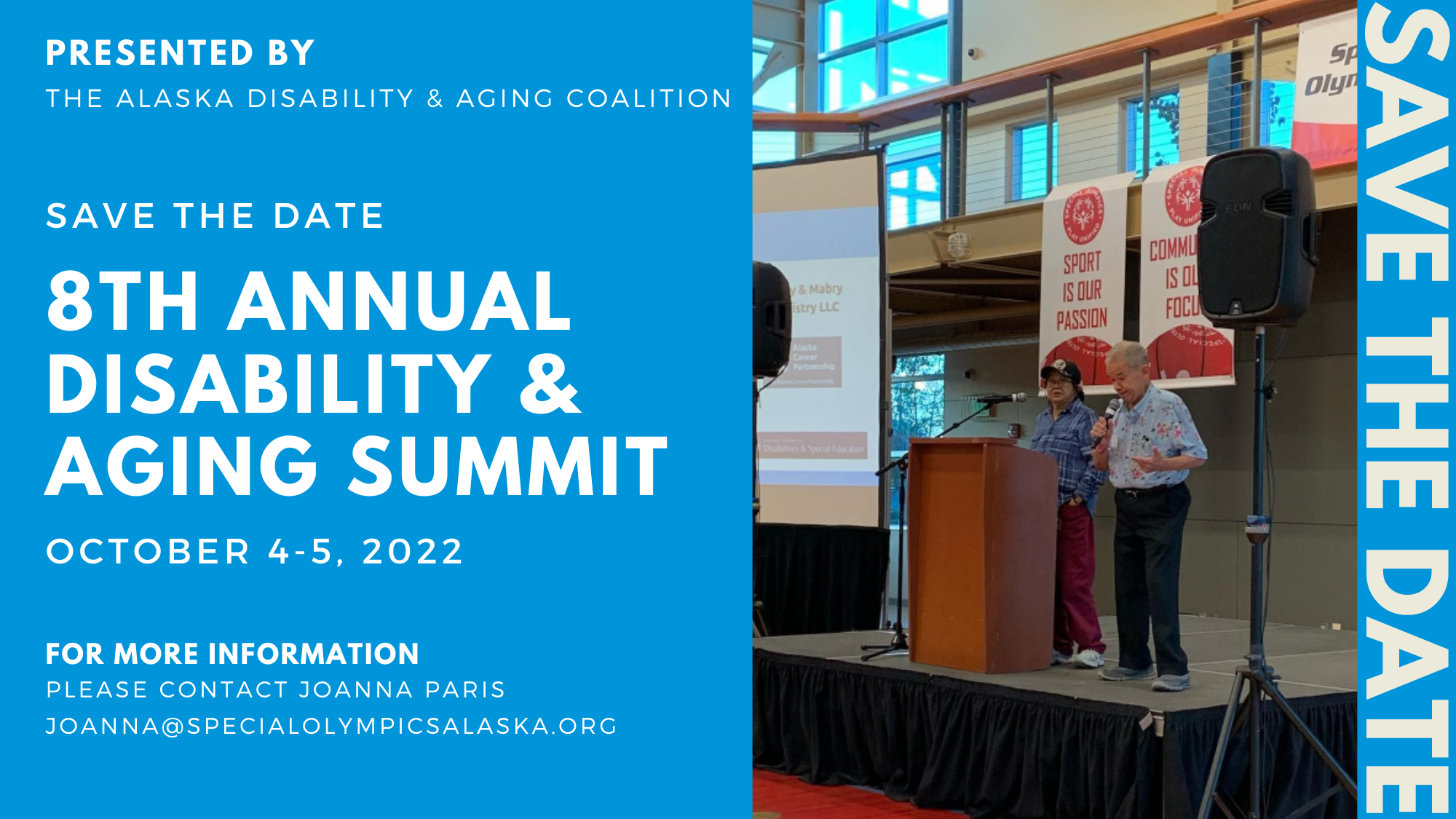 The goal of the Aging and Disability Summit is to further discuss the national and state trends regarding the aging population to include individuals with intellectual and developmental disabilities and how it relates to Alaska.
Topics include:
A keynote from Ronnie Reynolds, LPC, on mental health and dementia with the IDD population, mental health vs. mental illness, and how the challenges the IDD population face as they age have increased with the impact of COVID-19

Positive Approach to Care

Building Resilience

Hospice Care

Elder Abuse

Elder Panel

Legislative Panel

and more!
Food trucks will be available on site for in-person attendees.
Registration is now open!
Schedule
Tuesday, October 4, 2022

8:00 - 8:25 am

Coffee / Registration / Check-in

8:30 am

Welcome / VIP video

Disability & Aging Coalition

8:45 - 10:00 am

Keynote: Mental Health and I/DD

Ronnie Reynolds

10:15 - 10:30 am

Break

10:30 am - 12:00 pm

GEMS and Positive Approach to Care

Riki Chapman and Debbie Chulick

12:00 - 1:15 pm

Lunch (on your own)

1:15 - 2:15 pm

Elder Abuse in Alaska

Sandra Jenkins, Adult Protective Services

2:15 - 3:00 pm

ACOA and Senior State Plan Update

Jon Haghayeghi, ACOA

3:00 - 4:00 pm

Building Resilience

Annie Thomas, RN, UAA
Wednesday, October 5, 2022

8:00 - 8:15 am

Coffee / Registration / Check-in

8:15 - 8:25 am

Welcome / VIP video

Disability & Aging Coalition

8:30 - 9:00 am

Assistive Technologies Update

Tori Gingras, ATLA

9:00 - 10:30 am

Elder Panel

10:30 - 10:40 am

Break

10:40 am

Intersection with I/DD and Mental Health

Lucy Cordwell, UAA

11:30 am

Collaborative Lunch

1:00 - 2:30 pm

Legislative panel on Aging and Disabilities

Facilitator: Michele Girault

2:30 - 3:00 pm

The Aging Process

Dr. Deborah

3:00 pm

Closing Remarks and Evaluations

Disability & Aging Coalition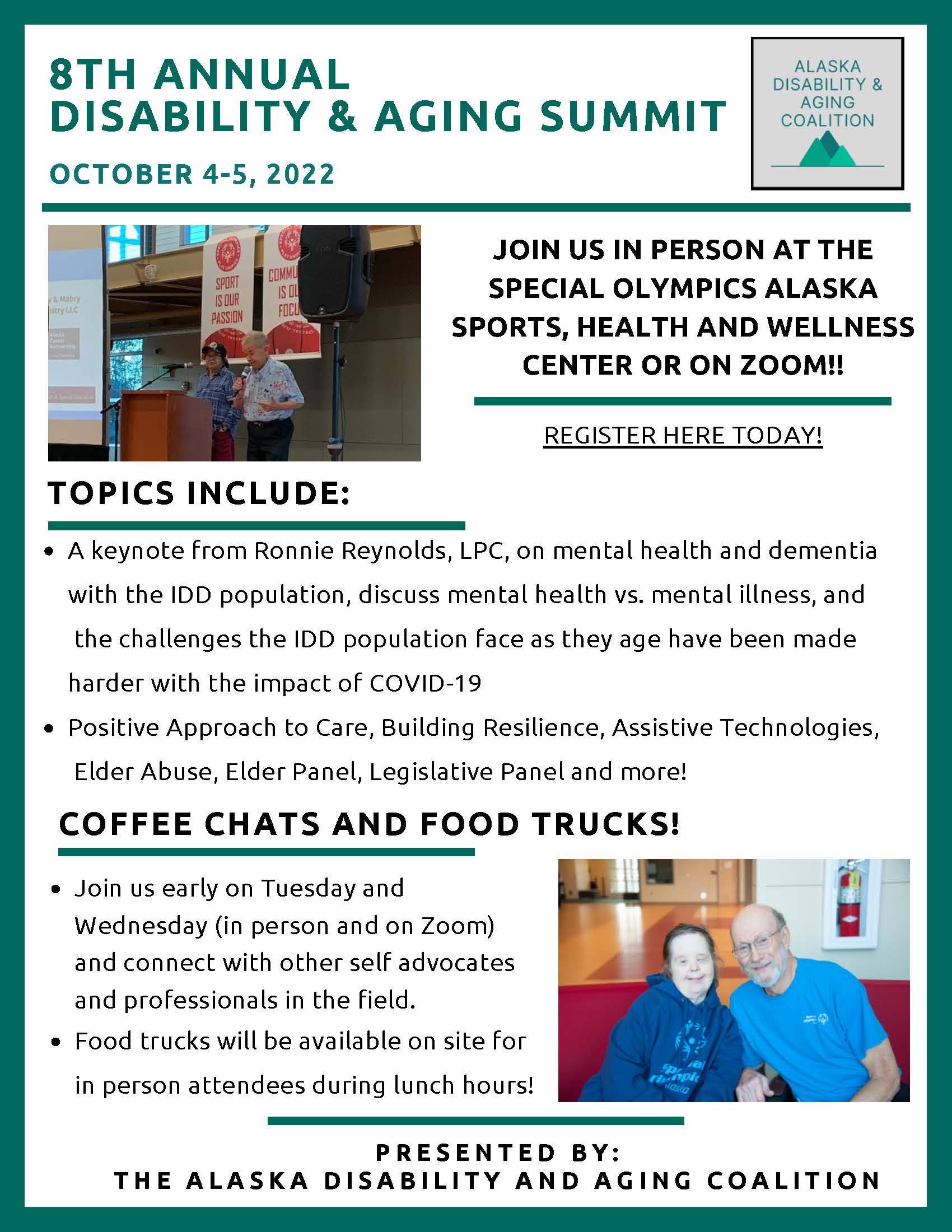 ---