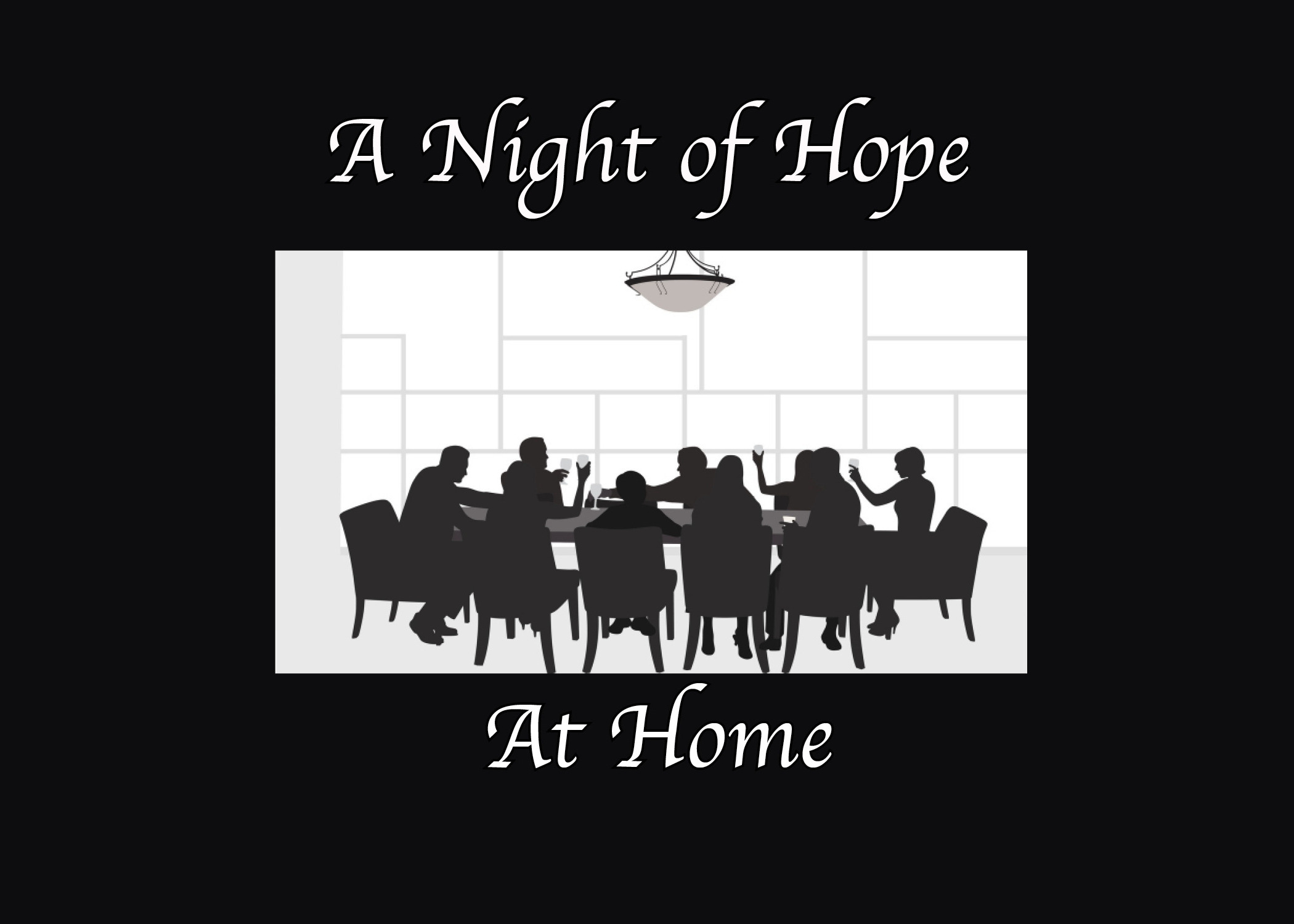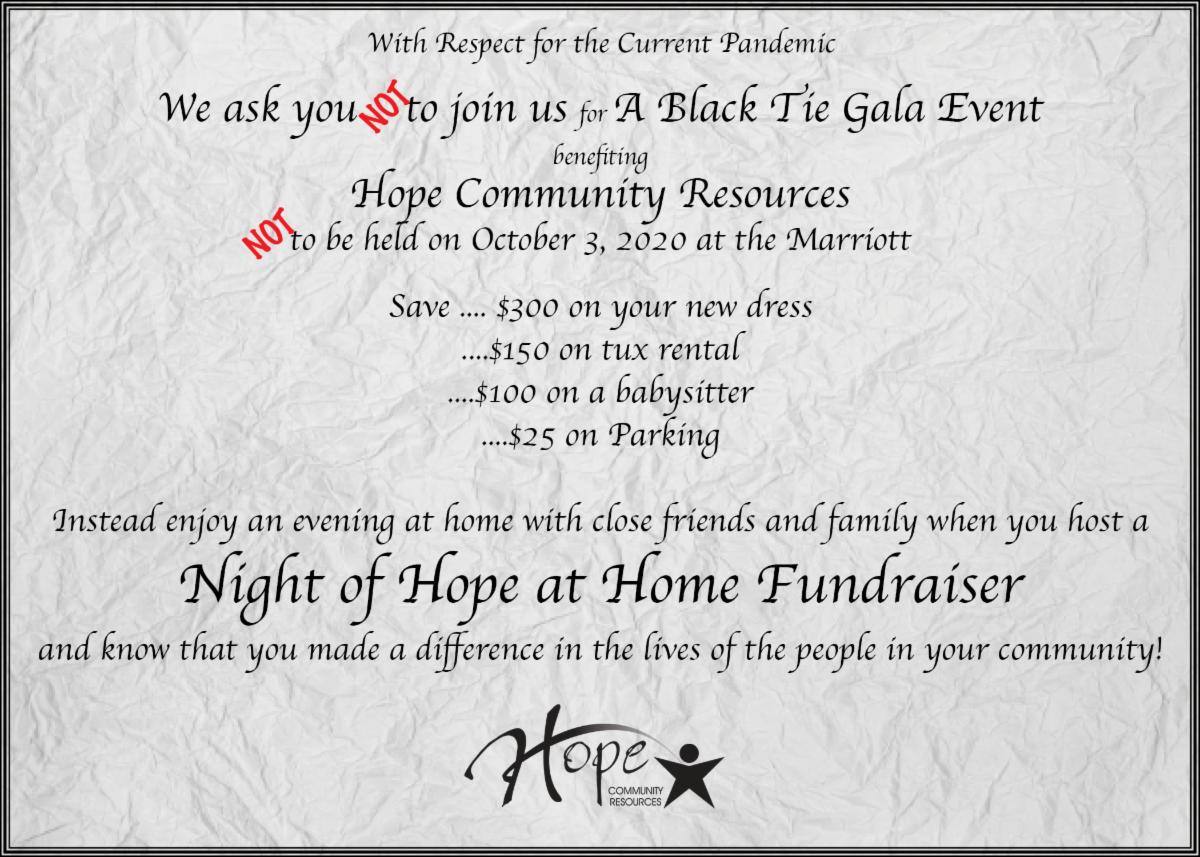 A Night of Hope At Home is a chance to safely gather with friends and family and support Hope Community Resources. Invite your friends and family to gather at your home where you will host a dinner on Oct 3rd (Date of the original Night of Hope). This will allow for responsible social interacting. We are partnering with Crush, South Restaurant & Coffee, and Spenard Roadhouse to provide meals for this event (if you live in Eagle River, the Valley, or another part of the state, we can make arrangements for you to get food from a restaurant in your area). Your $100 ticket per person will be good for a $50 credit per ticket (in the form of a gift card) at any of these restaurants and can be spent on food or beverages that you can then serve at your home.
The additional $50 will be a donation to Hope.
At 7pm, Hope will host a live Facebook event, including a short inspirational story about one of the people we support and the impact of your support.
The Night of Hope is one of our largest fundraising events and now more than ever your support is critical, so please consider hosting A Night of Hope at Home dinner. We are asking that you purchase tickets by or before Sept. 28th if you wish to participate in the October 3 event. This will give us time to purchase gift cards and deliver them to you. If you cannot host A Night of Hope at Home, please consider making a donation. The portal will be open for support through October 31. Thank you for supporting Hope!
We would like to thank our sponsors Davis, Wright, Tremaine and GCI for their generous support.
If you have any questions feel free to call Mike Wachsmuth at 433-4912
Purchase Tickets HereMake a Donation Here