Celebrating 55 Years of Hope
Save the Date: October 7, 2023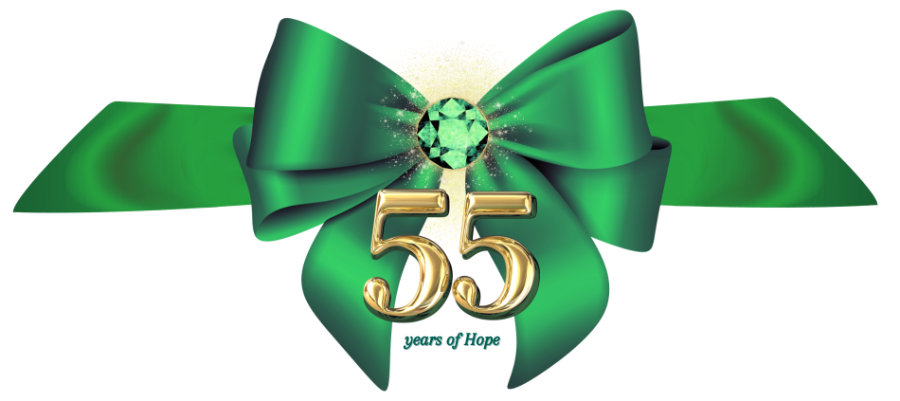 You are invited to join us at our annual gala event on October 7, 2023. This year, we mark our 55th year as an organization serving and celebrating Alaskans who experience disabilities.
The foundation of our gala event lies in the support and generosity we receive from our community. We are excited to once again present a vibrant live and silent auction, showcasing an array of items for your bidding pleasure. From unique experiences to beautiful art pieces to themed baskets, there will be something for everyone.
The evening will also feature dinner, opportunities to connect with members of our community who share a passion for making a positive impact, and ways to support your fellow Alaskans.
As this year's theme celebrates the remarkable milestone of over half a century of Hope, the night will be filled with the enchanting allure of emerald and gold decor. Emerald is the traditional 55th anniversary symbol, and it represents devotion, loyalty and adoration – a fitting tribute to the many years Hope has spent devoted to the disability community and building bridges for those in need to lead meaningful lives.
Date: Saturday, October 7, 2023
Time: 6:00pm – 9:30pm AKT
Location: Marriott Anchorage Downtown, 820 W 7th Ave, Anchorage, AK 99501
Admission Ticket Price: $100 each
Sponsorship and donation options available
Your generosity will have a direct impact on the lives of individuals who experience disabilities in our community. All profits generated throughout the evening, including ticket sales, will go toward funding Hope's various programs, supports, and services, which empower individuals to live their lives to the fullest potential.
Please mark your calendars for October 7, 2023, and kindly let us know below if you would like to attend the event as a guest, secure a sponsorship, make a donation, and more.

Enjoy these photos from past auctions!
---
Directions to Hope's Auction
---