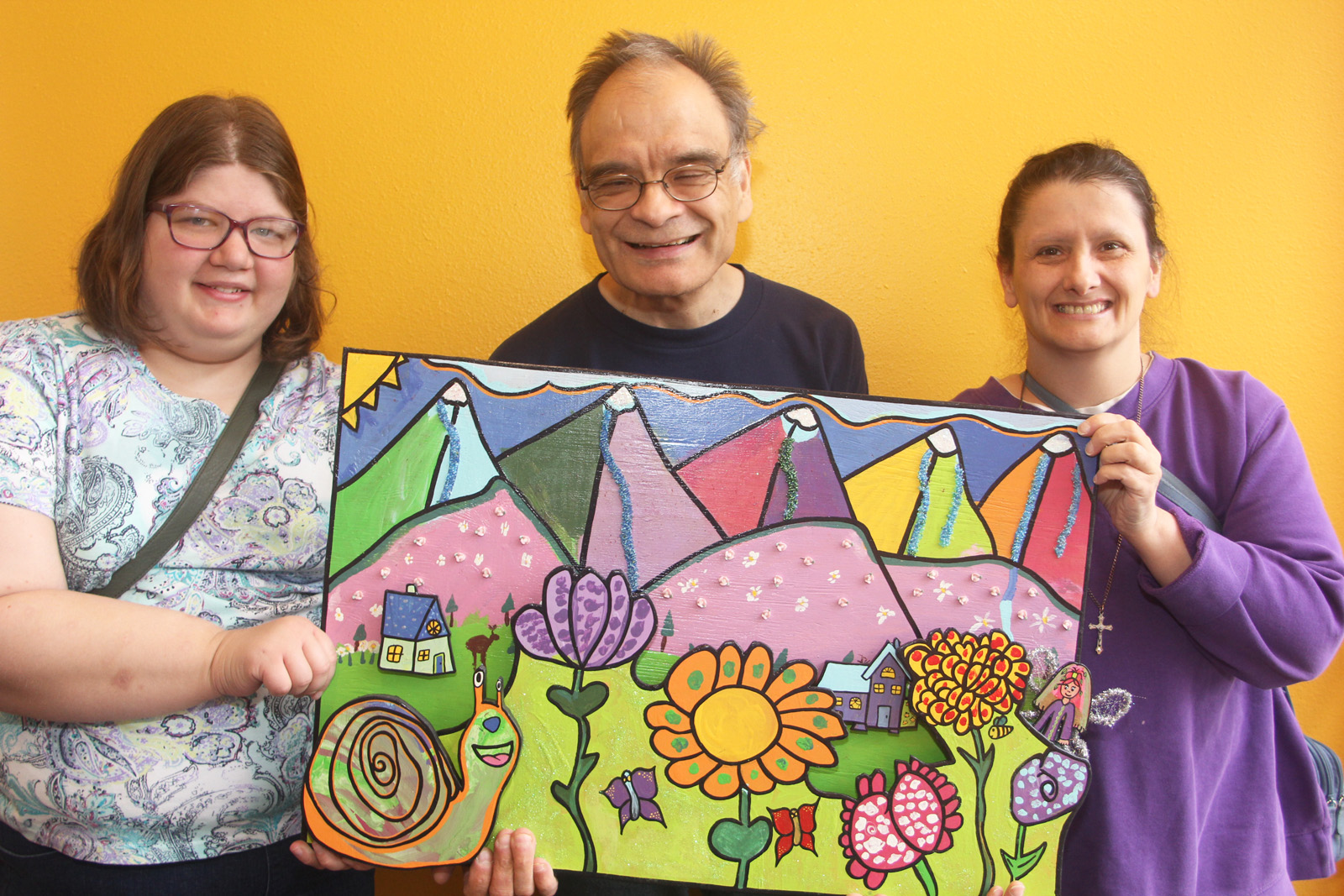 Activities and Programs
To meet the ever-growing desire of people to have more inclusive recreational and educational opportunities, Hope has focused its efforts on expanding programs throughout its regions. Community members are invited to participate in the activities offered through our various community centers and programs. Please contact the individual program you are interested in for more information.
Statewide Opportunities
Each of Hope's regional offices offers a variety of recreational and educational opportunities. Current regional events will be posted here or you can contact the regional office directly.
Located in Anchorage, the center provides a variety of programs and activities for people of all ages. The center is home to Hope Studios and Gallery, Bridges Play Center, Camp Cara, summer camps, adult programming, kids and teens after school program, hip-hop, cooking, photography and technology classes, and adult exercise and nutrition classes. For more information, call 907-433-1700.
This center is home to all of Hope's Kenai Peninsula recreation and educational activities. Call the Kenai office directly at 907-260-9469 for more information.
Mat-Su All Birds Center
In the heart of the Mat-Su Valley sits the All Birds Center (ABC). The ABC hosts an art studio; an evening program for young adults; a wellness program; as well as a variety of other classes. Please call 907-357-3750 for more information.
The Adult Recreation Program runs year-round, Monday through Friday. It includes a wide array of community-based activities and overnight hunting and fishing trips. Check out the current calendar (available soon!) for our recreation program.
The children's program, Little Bears, operates after school and in the afternoons when school is not in session. It focuses on helping kids learn and practice appropriate social skills, assists with homework, and focuses on specific family-directed goals. Field trips provide the children with opportunities for community involvement and a way to practice the skills they have learned. For more information contact 907-512-2500.
This program focuses on outdoor activities such as hunting, fishing, trapping, and other subsistence and cultural pursuits. Dillingham and Kodiak have very strong programs offering activities that are culturally relevant to their regions. For more information contact 907-433-4704.